Compressed Natural Gas Canopies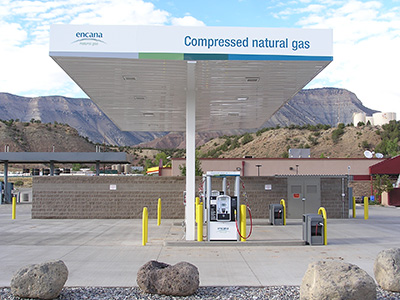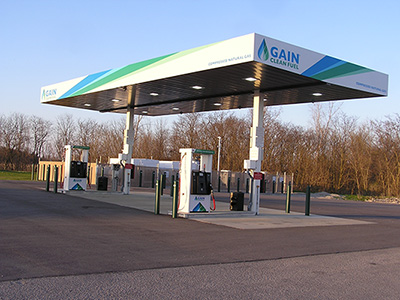 Since the late 1970's TFC Canopy has been a leader in design and fabrication of quality canopies. We have extensive experience in the service station and rental car industries as well as providing environmental, architectural and ornamental coverings. Building custom commercial and gas station canopies has allowed us to help with brand-building for our customers' businesses and organizations using their color scheme and logo.
TFC Canopy has expanded their coverage of canopies to include Compressed Natural Gas or CNG canopies. These canopies are designed to prevent the accumulation or entrapment of ignitable vapors. This also means that electrical equipment installed on these canopies have to be suitable for Class 1, Division 2 hazardous locations. Contact us today for a quote or any design questions on your CNG canopy.