Natural Metals - Metal Wall Cladding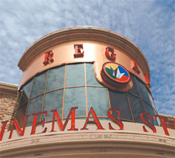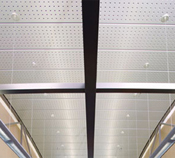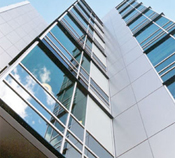 The practicality of copper composite material provides architects with a bold new way of producing designs with the look and durability of copper at a fraction of the weight. This innovative metal wall cladding is composed of a thermoplastic core sandwiched between two thin sheets of copper. The ALPOLIC® panels offer designers, architects, and building owners the rigidity of heavy-gauge sheet metal in a lightweight copper composite material.
Designed for building, retrofit, and roofing applications, the ALPOLIC® panels feature attributes such as superior flatness, vibration dampening, durability, ease of fabrication, workability, and formability. Panels can be cut, bent, curved to a 6" radius, routed, sawed, drilled, and welded to form complex shapes, creating effects fabricators could not achieve with solid copper.
Like solid copper, copper composite material's inherent structure strength and highly durable finish that stands up well to constant usage, making it the ideal metal wall cladding of new buildings or existing structures. In addition, the copper panels can also work well on interiors and exteriors, entryway canopies, column covers, soffits and fascias.
For a distinctive look and feel without the weight, capture the natural beauty of copper on a new or existing building.